Varied uses for Titanium !
6th Jul 2023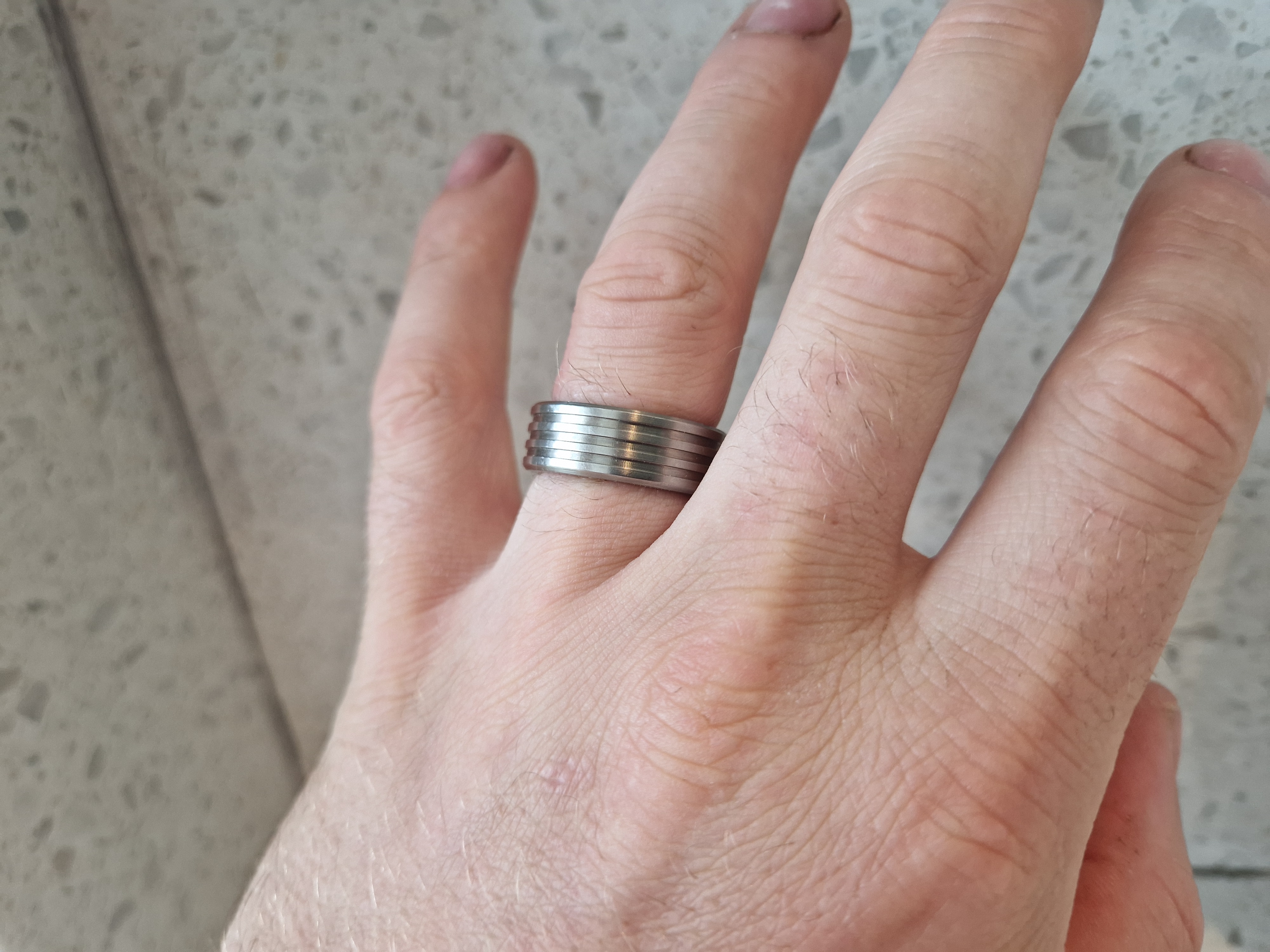 A billet of Grade 2 Titanium 35mm diameter was utilised for the production of a wedding ring. Thats correct you read that right.
The Commercially Pure grade of Titanium was processed to create a unique wedding ring.
Here is the wonderful final result.