Titanium Tubes
TML stocks a wide variety of titanium tube.
Our range includes sizes from 6.05mm OD to 76.2mm OD (other sizes available upon request) with lengths up to 6000mm long. We also hold different wall thicknesses in stock depending on your requirements and specification. All our Tubes are produced in accordance with standards ASTM B338 and supplied with the option of Seamless or Welded.
Different types of tests we use: Flattening test, hydrostatic test, pneumatic test, flaring test, NDT/NDE test.
Industries we supply titanium tubes to include: Oil & Gas, Medical, Metal Fabrication, Marine, Processing Plants and Leisure.
Call us today for a competitive quotation.
Data Table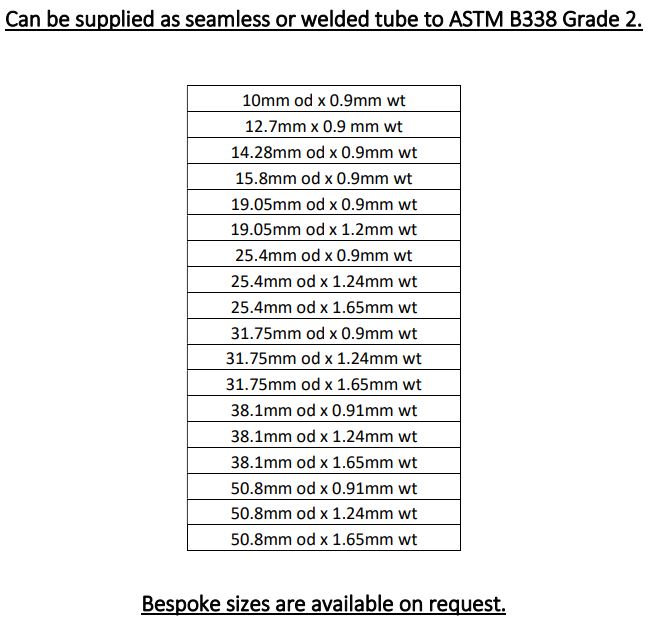 For enquiries please call:
0121 557 7557
...or fill out our contact form.
We look forward to hearing from you.