Congratulations are in order for our works employee Alix Cross.
18th Jul 2023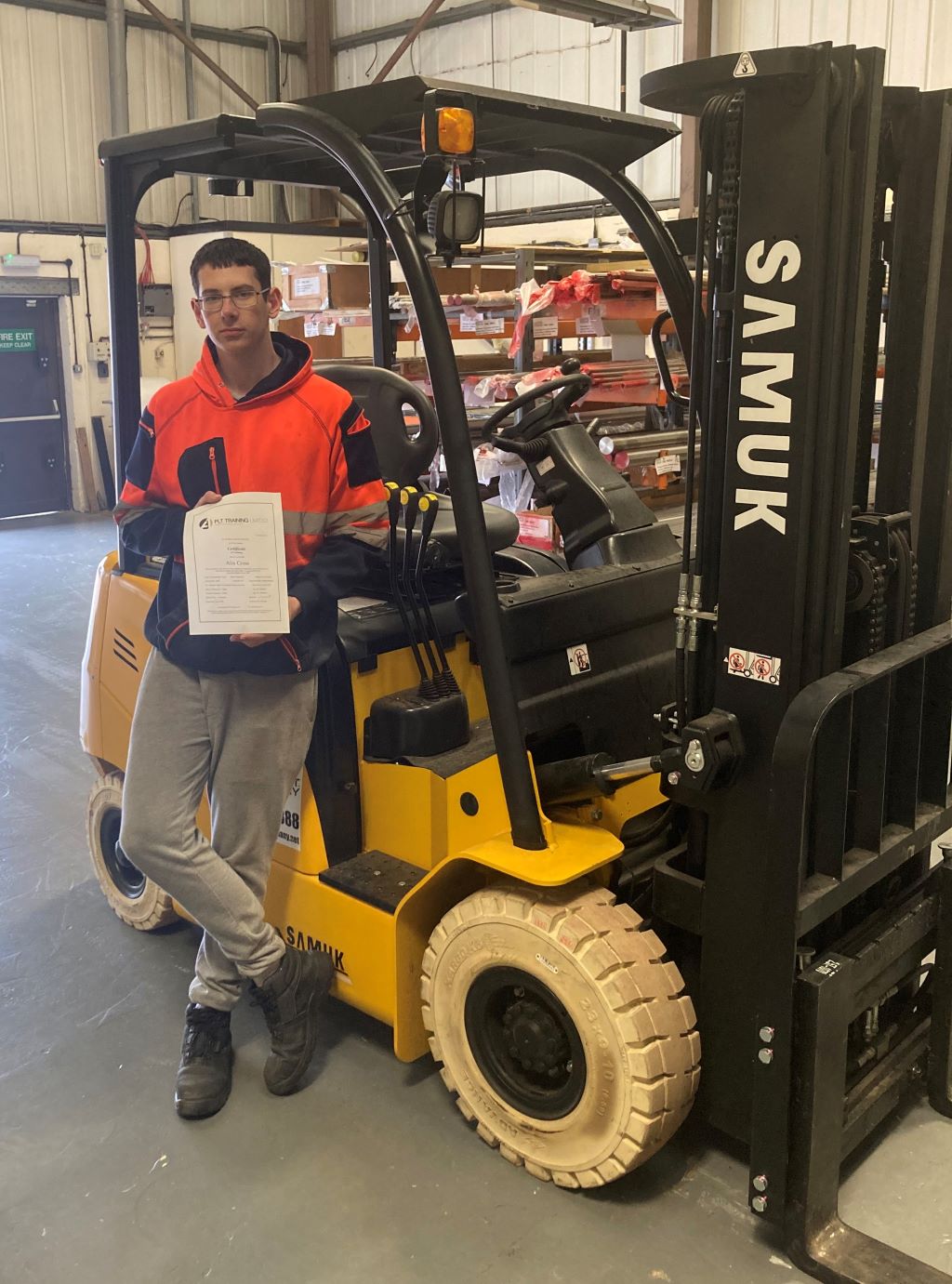 Taken internally over a two day course, Alix passed the Forklift safety theory and practical skills for operation of the company Electric forklift.
Alix showed fine ability and confidence over the course which impressed the course tutor. He can now use the company forklift unsupervised.
Well done Alix !!!!